As Tennessee joins together to recover from Tuesday's tornado, Converge MidAmerica is seeking to empathize with and aid our district churches who were affected. 
Preston Sharpe, pastor at Sacrament Church in Nashville, TN, helps us understand the affects of the tornado on Nashville and surrounding areas.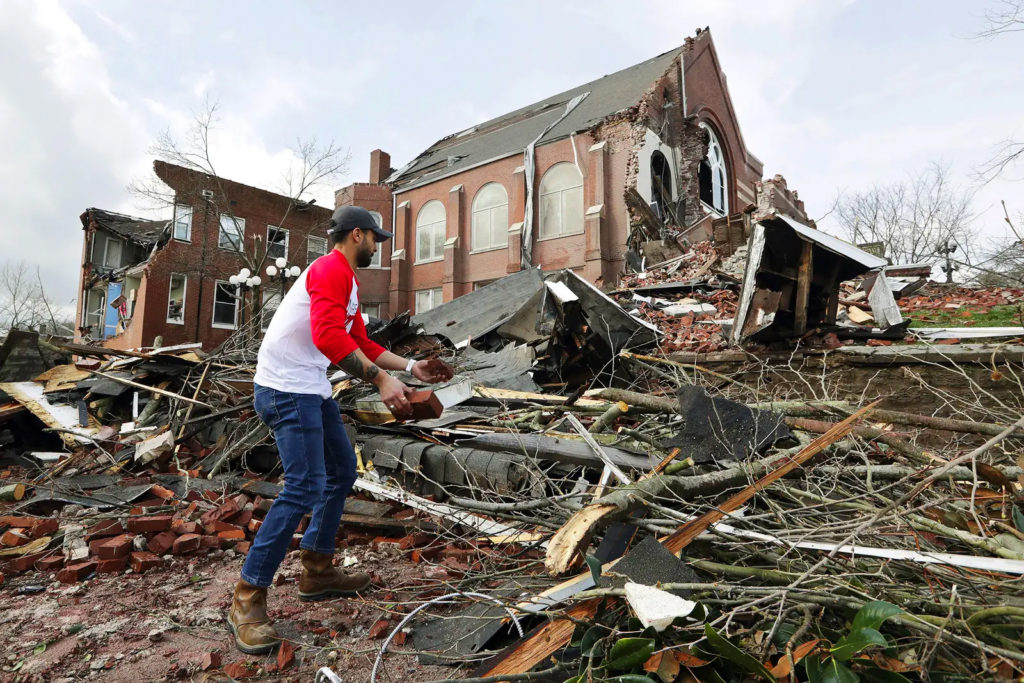 Our Context
Our church is in Downtown Nashville.
Early Tuesday morning, an EF-3 tornado with winds up to 165 mph tore across the Nashville area, killing two people in East Nashville.
North Nashville, Hermitage, The Five Points area of East Nashville and other parts of those neighborhoods were hit hard. Many of the popular restaurants, bars, and music venues were affected drastically or are just gone.
My family and I used to live in East Nashville, and it is so weird to see so many of the places where we walked in the early days of our church plant just completely destroyed. In Germantown, there are trees and powerlines down making it nearly impossible to get around. But tornadoes are weird in that they hit so directly. Some people in Germantown and East Nashville lost their homes; others were barely impacted.
Tens of thousands of residents are currently grappling with the lack of electricity and utilities.
Putnam County
The hardest-hit area was in Putnam County, where the town of Cookeville is located (two hours east of Nashville). At least 18 were killed, five of them children under 13. There are over 20 people missing in Putnam county, including small children.
Many of the schools are closed due to damage or lack of power. Many churches were also damaged.
State of the City
Nashville was the victim of major tornadoes in 1933 and 1998 and a flood in 2010, all of which devastated the city and hit some of the same areas.
Right now, everybody feels super vulnerable. This is particularly true for those who have experienced loss, but everyone feels really raw right now. However, Nashville (and all of Middle Tennessee) does have a lot of civic pride and there are a lot of helpers. We are hearing some wonderful stories of people feeling embraced by their community. So many people have jumped in immediately to make a difference. We are trusting for healing and restoration for our city and our region.