The Lord is opening new doors for Converge MSC.
A 2018 UN report showed that only 10% of the Cuban population is evangelical. According to an article written by Michael Mutzner of the World Evangelical Alliance, there are three groups of evangelical churches in Cuba.
1. The protected churches:
These are churches established before liberation (1959). These churches accept liberation theology and are affiliated with the Cuban Council of Churches (mostly liberal churches). They are close to the state and have favorable conditions. These protected churches represent 8% of the evangelical Protestants in Cuba.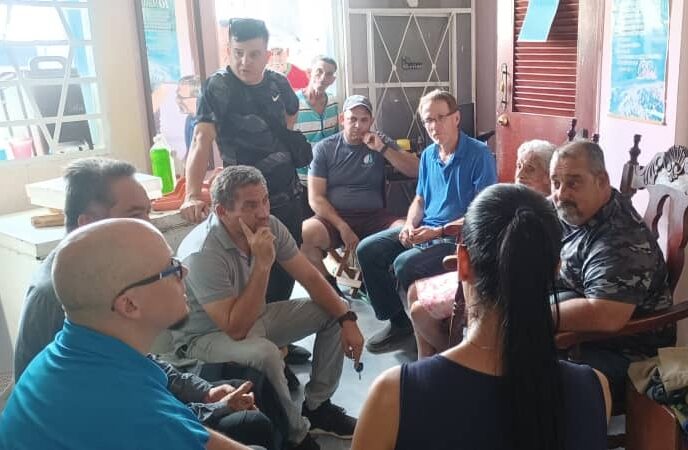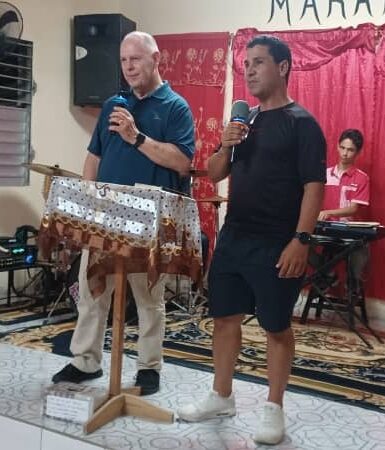 2. Repressed churches:
80% of evangelicals belong to this group. It is politically nonaligned. These are denominations that were present in Cuba before 1959 and therefore allowed to continue operating but unwilling to affiliate with the Cuban Church Council. These groups faced severe persecution in the 60s and 70s and even though things have improved they are still tolerated at best. Many meet illegally in-house churches because they do not receive construction permits or authorizations to meet in larger places. They face confiscation and demolition of property, and their leaders can still face arrests.
3. Illegal and persecuted churches:
Churches established after 1959 in Cuba face the most difficult conditions because they are considered illegal. They represent 12% of Cuban evangelicals. These churches try to affiliate with the churches in "group 2" because they were established before liberation in 1959 and their affiliation gives them some legitimacy/protection.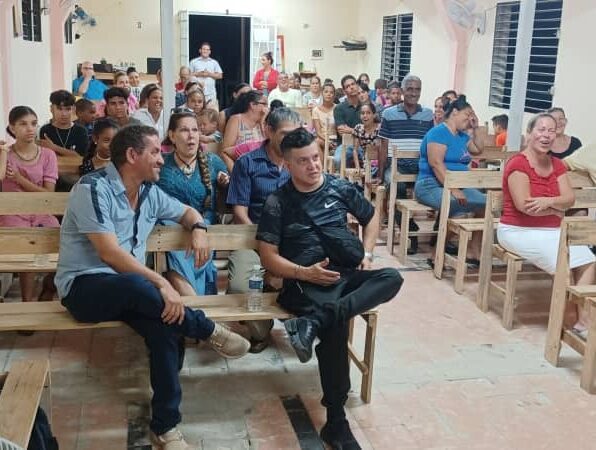 Takeaway:
Currently, the Converge Caribbean team affiliates house churches that are connected with different Group 2 churches. We are prayerfully looking for a Group 2 network of like-minded churches to partner with so that we can operate with a greater degree of legitimacy in the government's eyes.
Converge Caribbean is actively involved with approximately 20 churches in and around Havana and Camaguey, Cuba. Most of the churches were introduced to us by Ramon Garcia and other Cuban Converge pastors in the U.S. The Cuba team (Ernie Cabrera, Tom Frakes, and Ramon Garcia) completed two ministry trips to Havana this summer (2023).
On the first trip, we held a lunch meeting with the pastors where we shared the mission, vision, and values of Converge. We also gave out care packages to each of the pastors. We then visited most of the churches and preached to their congregations throughout the week. We also scheduled a focused time to work on and complete affiliation paperwork for most of the churches. A highlight of the trip was a visit to a seminary and meet with the seminary president. During the trip, we also talked about the need to partner with a recognized network
of churches so that Converge and Converge-affiliated churches can work together with a greater degree of legitimacy and freedom to advance the gospel.
On the second trip, we were joined by Pastor Tom Townsend of Trinity Baptist Church of Sun City, FL, and Pastor Mike Chandler of Gracepoint Church, in St. Cloud, FL. The trip gave them an opportunity to see the churches, meet the pastors, preach to their congregations, and pray about developing mutually beneficial partnerships. We shared our desire to host a large conference to strengthen pastors. We made a new key contact with the leader of a large government-recognized network of churches. This was a direct answer to the prayers during our first trip! If the Lord leads this network to affiliate, we will have the credentials we need to gain religious visas and work legitimately. Please join us in praying for this potential partnership, as by God's grace, we are hoping to start a Timothy Initiative training by the end of the year.
We are grateful for what the Lord is doing in Cuba. He is opening doors for us and the number of churches wanting to affiliate with Converge is growing. We are excited to Start and Strengthen churches in this needy, communist island nation. Santeria is the predominant religion of Cuba which is an African diasporic religion that involves divination, sacrifice, initiation, and mediumship. Recently, a Converge affiliate pastor led to Christ a prominent witch. He is noticeably humble, growing in his faith, and participating in this Converge affiliate church. These pastors lack material resources but abound in faith and passion. As Pastor Tom Townsend noted in hindsight, "… I found the pastors to be dedicated to the Lord and their congregations to be enthusiastic in their worship services. It is pretty astounding to see how the believers are responding to the Lord through very limited resources and government restrictions. The Lord said, "Look at the nations and watch and be utterly amazed. For I am going to do something in your days that you would not believe even if you were told." (Hab.1:5). Lord, I believe!!!"
If your church is interested in partnering with us in Cuba, please contact us.